Happy Monday! This week's blog post is on the fashion of the Primetime Emmys.
Below, you'll find some of my personal favorites!
Jessica Biel always looks great, but I really loved her look last night (Her dress is by Ralph and Russo).
Besides loving Michelle Pfeiffer as much as I do, this has to be one of my favorites of the whole evening. Michelle looked incredible in this Oscar De La Renta dress. The intricate detailing is beautiful.
How is this woman nearly 80?? Jane Fonda sure stood out in this pink Brandon Maxwell dress. She also shook things up by sporting a new hairdo! Love it!
Ellie Kemper wore a

Jenny Packham

dress, which featured such delicate embroidery. How stunning did she look?
Laverne Cox shined! The gunmetal,

Naeem Khan dress seemed futuristic and gave me an art deco kind of vibe.
Gina Rodriguez is a breath of fresh air. How gorgeous is her Naeem Khan gown?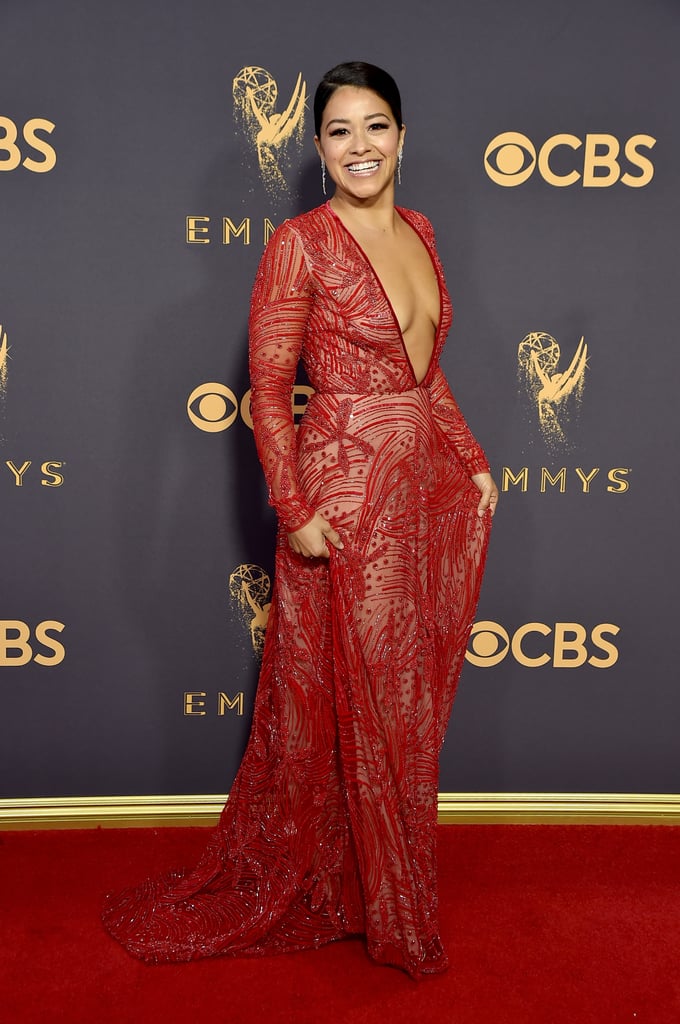 Jessica Lange looked elegant in Gucci!
I'm sure some won't like

Ajiona Alexus's jumpsuit/gown, but I happen to like it!
Also....Cutest couple award is a tie for me...Between Nicole Kidman and Keith Urban and Felicity Huffman and William H. Macy.
Did you have a favorite look? Let me know in the comments below!
As always, if you have any questions, leave a comment below or feel free to email me at TheZenFashionista@Gmail.Com
To subscribe to my blog, you can click the subscribe tab at the top of this page, comment, or give it to me personally. I really appreciate it!
XOXOTheZenFashionista